Learn everything important about the cryptocurrency market in order to start working with it competently and come to a stable income without the risk of loss.
In recent years, the cryptocurrency market has attracted more and more attention. Since the creation of the first cryptocurrency, Bitcoin, the market has come a long way and has become one of the most dynamic investment areas. This article will tell you everything you need to know about this market.
What is the Cryptocurrency Market?
Cryptocurrency market is a virtual financial market where transactions for buying, selling, exchanging and storing digital currencies or cryptocurrencies take place. Cryptocurrencies are digital assets that use cryptography to secure transactions and control the creation of new units.
Features of the cryptocurrency market:
Unlike traditional currencies, cryptocurrencies are not controlled by central banks or governments. Instead, they are based on blockchain technology, which allows transactions to be carried out without intermediaries.
The prices of cryptocurrencies can fluctuate very strongly in a short period of time, which makes them a highly risky investment asset.
While many transactions are recorded on a public ledger (blockchain), users' identities generally remain anonymous.
The cryptocurrency market operates around the clock and is not tied to any specific geographic location.
Anyone with internet access can participate in the cryptocurrency market, making it more accessible than traditional financial markets.
What is Cryptocurrency?
Cryptocurrency is a digital or virtual asset created to be used as a medium of exchange. Cryptocurrencies use cryptography to secure transactions, control the creation of new units, and verify the transfer of assets.
How Does Cryptocurrency Work?
Cryptocurrencies work on the basis of blockchain. Blockchain is a chain of consecutive blocks, each of which contains information about transactions.
When a user wants to send cryptocurrency to another user, he sends a transaction, which is added to the blockchain after confirmation.
This is the process of adding new transactions to the blockchain.
Most cryptocurrencies are decentralized, which means they are not controlled or regulated by any central authority such as a bank.
Cryptography is used to ensure the security and anonymity of transactions, as well as to create new units of cryptocurrency.
Cryptocurrency Market: Risks and Opportunities
Possibilities:
Cryptocurrencies provide a unique opportunity to diversify an investment portfolio due to their independence from traditional financial markets.
Due to the volatility of cryptocurrencies, traders and investors can earn high returns.
Thanks to cryptocurrency exchanges, anyone anywhere in the world can invest in cryptocurrencies with only access to the Internet. For example, crypto investors praise ByBit – https://revieweek.com/review/bybit/ as a reliable and safe exchange.
Cryptocurrencies open the door to various technological solutions such as smart contracts, decentralized applications.
The absence of central regulation allows the cryptocurrency market to be more flexible.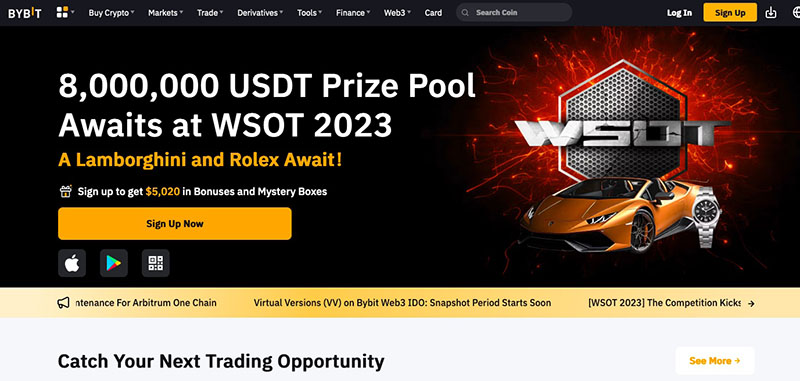 Risks:
The cryptocurrency market is known for its high volatility, which can lead to losses.
The lack of a clear regulatory framework can lead to legal risks.
Hack attacks, security issues and bugs in the code can cause leakage or loss of funds.
Some projects may not provide enough information about their financial transactions, which creates risks for investors.
In a rising market, there is always room for scammers who try to swindle inattentive investors.
How to Start Cryptocurrency Trading? Detailed Guide
First of all, you need to delve into the study of cryptocurrency.
Choose a reliable cryptocurrency exchange with a good reputation, for example, judging by the reviews of traders, it could be a reliable exchange OKX – https://revieweek.com/review/okex/. Make sure it provides all the necessary tools for trading and has strong security measures in place.
Register on the exchange, go through the verification procedure.
Fund your account on the exchange of your choice with the funds you are willing to invest.
Get familiar with the interface of the trading platform. Learn about the different order types and how to use them.
Use technical and fundamental analysis to predict price movements.
Practice on a demo account, if such an opportunity is provided by the exchange.
Define your trading strategy and follow it. Set loss and profit limits.
Regularly analyze your trading results, study your mistakes and successes.